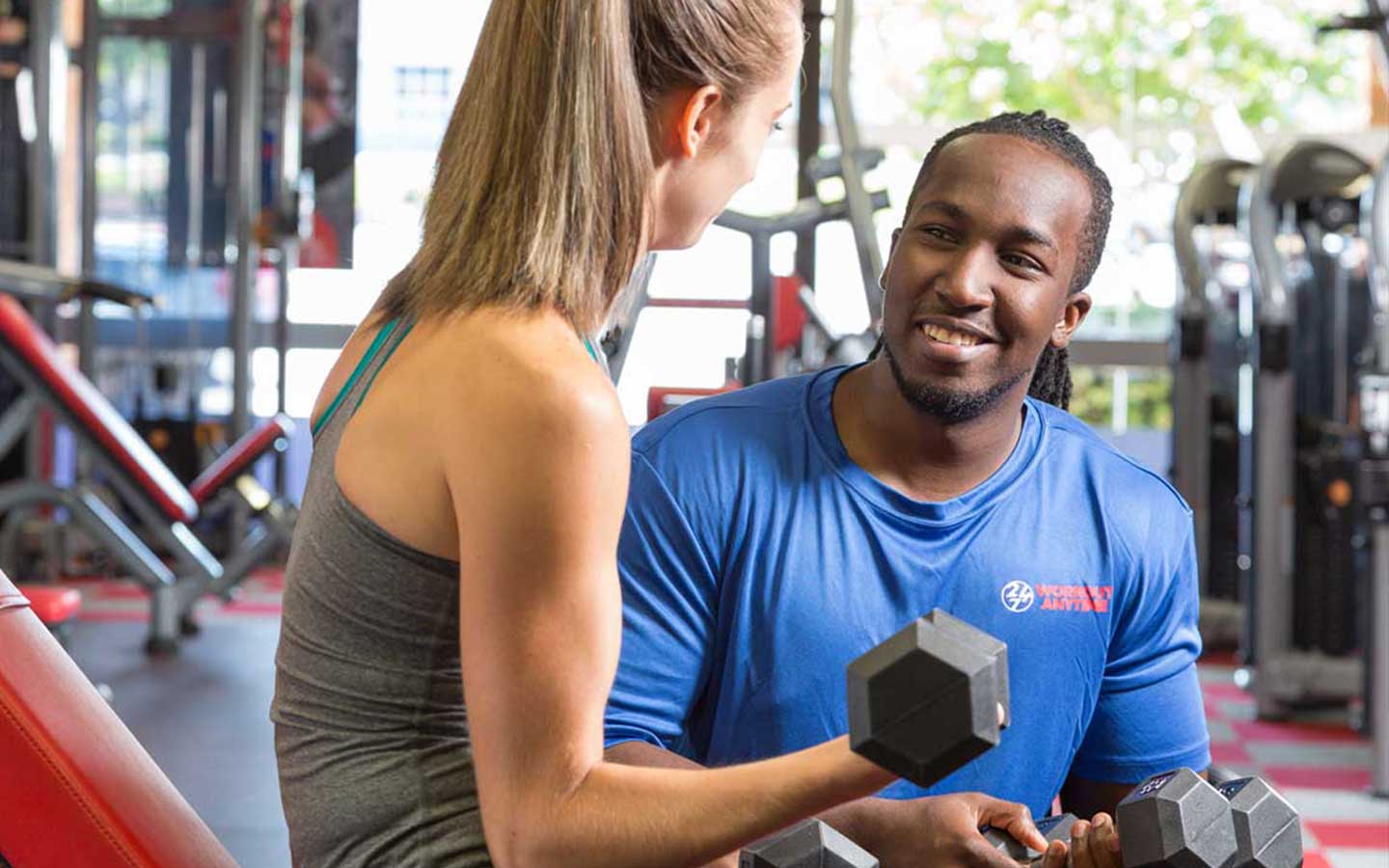 Everyone loves a success story, and we feel fortunate to have so many franchise success stories to share! Opening a fitness franchise with Workout Anytime is a fun and rewarding experience. Here are just a few exciting testimonials from our Franchise Partners. You'll notice a diverse group of individuals who agree on one thing, owning a Workout Anytime franchise has been incredibly rewarding both personally and professionally.
We hope these testimonials inspire you as much as they inspire us. Our Franchise Partners drive us to continually evolve, develop strategic business models, and create tools for running a profitable business.
If you're interested in learning more about bringing affordable and convenient fitness to your community and would like to discuss gym franchise business ownership opportunities with our Development Team at Franchise Support, contact us today. "The first step to getting anywhere is deciding you are no longer willing to stay where you are."
Opening a Workout Anytime location is a rewarding and profitable experience. With our robust business model and emphasis on support, we want our Franchise Partners to feel confident and secure as they grow their businesses. Please take a look at the franchise success testimonials from our Franchise Partners below. As you will see, they come from various backgrounds, yet all agree that selecting and owning a Workout Anytime franchise has been extremely rewarding personally and professionally.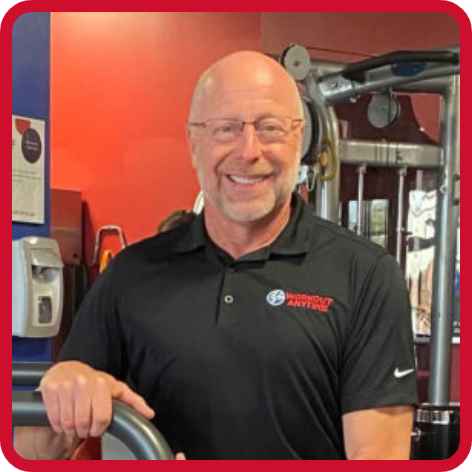 Jacksonville, Florida
Orange Park, Florida
Duval Station, Florida
Green Cove Springs, Florida
"I can't thank you enough for bringing me into the family. My worst days at the gyms are better than my best days in my corporate job.
The Workout Anytime Marketing/Social Media Team have been fabulous in starting us off on the proper growth path."
Princeton, Texas
Hurst, Texas
Duncanville, Texas
Anna, Texas
"My wife Sara is a franchise business consultant, so when I started to think about starting a business as an exit strategy from my current career, she brought several options to my attention. Workout Anytime was the second concept she presented to me, and I liked it right away. If I have any hobby, it's keeping myself fit and working out on a regular basis – outside of work and family, my passion is definitely exercise. I also hit it off immediately with the corporate team, and the brand as a whole just feels like home.
I have purchased two clubs and hope to expand further into the Dallas-Fort Worth market once they are up and running."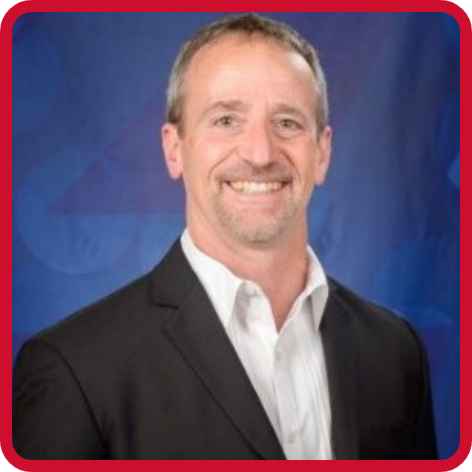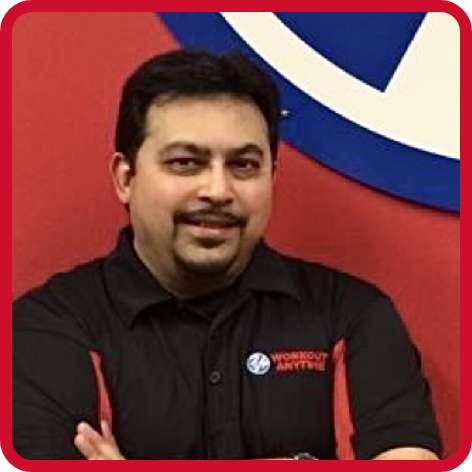 Jacksonville, Alabama
Anniston, Alabama
"I know a thing or two about keeping the heart healthy. As an interventional cardiologist, I have always worked to help my patients live healthier lifestyles. Opening a Workout Anytime in my area was a chance to improve the physical fitness of my community. I felt there was a real demand for an option like Workout Anytime and I was right. It ended up being an especially great opportunity, as the concept, the technology, and proven franchise system has allowed me the flexibility to run my businesses and expand as an off-site owner."
Boiling Springs & Duncan, South Carolina
"I was looking at fast food options, but something about that just didn't feel right. I love pizza but wanted to shift into something I'm truly passionate about. Fitness has always been an important part in my life ever since college, and it occurred to me that due to my experience in franchising, I could parlay that into a rewarding career, too – one that would also give me the kind of portfolio diversification that I was after. This was an opportunity to offer a top-tier product at a great price to my community. But even more than that, it was a chance to start a new business that helps to change people's lives. That's when I decided to open a Workout Anytime location and shape my own reputation with the brand. This was also a great opportunity to stay local and keep my hands in my pizza franchise business."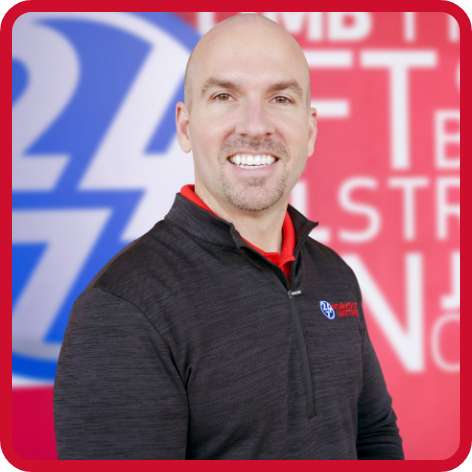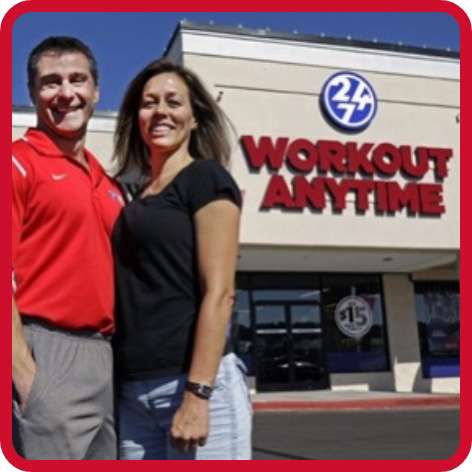 Farragut, Halls, & Powell, Tennessee
"When I was considering buying a fitness franchise, I did a lot of research. I looked at other gyms including Planet Fitness, Snap Fitness, and Anytime Fitness. In the end, the overall business model of Workout Anytime came out on top. Workout Anytime is not a huge conglomerate of rooms where people get lost. This allows me the opportunity to get to know the members in the club. You can't hide in there! It has the feel of a private, personal training studio instead of an intimidating, large gym."
As you can see from the testimonials above, our Franchise Support Team is completely dedicated to making the gym franchising experience as seamless and straightforward as possible for our Franchise Partners. Our goal is always that our Franchise Partners grow their new businesses effectively and seamlessly; our job is to share the tools, expertise, and support to guide you to franchise success.
If you are interested in learning more about the Workout Anytime Brand, call us today to speak with our gym franchising development team about our business ownership opportunity.