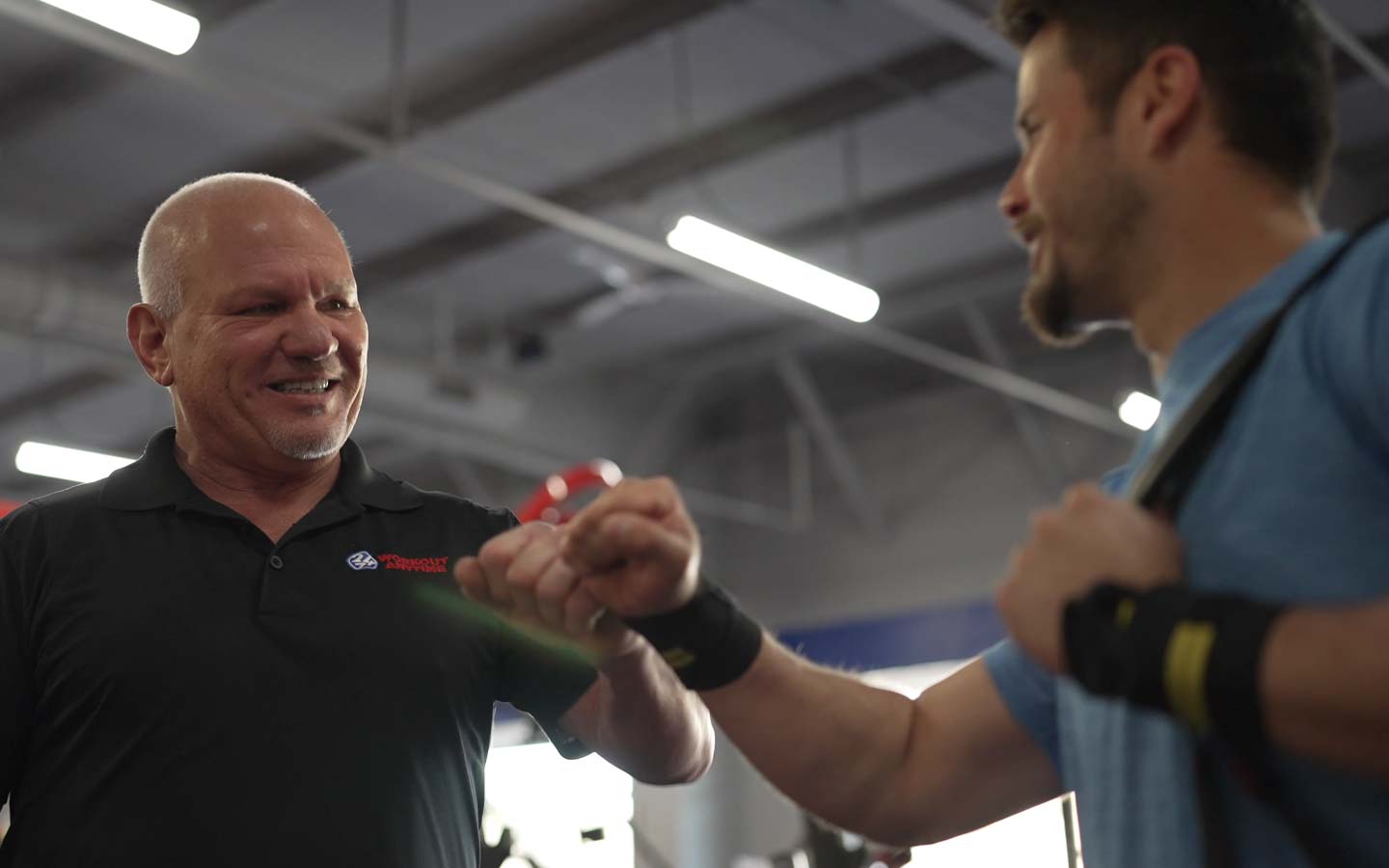 Our Franchise
Support Team
Our Franchise
Support Team
From the moment you begin your journey as a Workout Anytime Franchise Partner, you will feel the support behind you as you build then operate your new location. Our Franchise Support Team is comprised of a fantastic group of passionate, experienced, innovative, and dedicated individuals who are here to teach, train, and support your efforts from the moment you decide you want to join our family until long after your doors are open.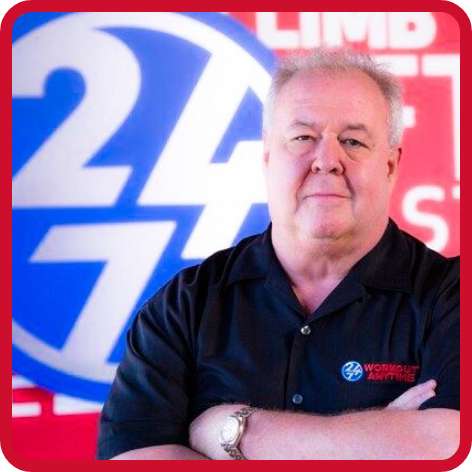 Chief Executive Officer and Co-Founder
Steve began his career as a personal trainer and club salesman in 1976 while attending Clemson University. By 24, Steve bought his first health club, quickly followed by a second location. Steve's success as a multi-club owner led to a decade-long development partnership with Industry leader, Health & Tennis Corporation of America, where Steve expanded the HTCA brand within the Atlanta, Chicago, and Dallas markets. In the early 90s, Steve perfected his club layout and design expertise as the Southeastern Regional Sales Manager for industry giant, Nautilus. 
Steve's years of experience in all areas of health club design, sales, and operations have led to his ongoing success in the development and growth of the WORKOUT ANYTIME FRANCHISE model, which Steve founded in 1999 with fellow fitness veteran John Quattrocchi. Over the past 20 years, he and John have led an excellent network of franchisees who join them in expanding our brand of top-quality fitness facilities focused on member experience and value.
Steve's leadership has led to his being awarded the fitness industry's prestigious "Distinguished Service Award" by the National Fitness Trade Journal in recognition of his contributions to the fitness industry. In 2022, Steve was also named one of the "Top 175 Global Franchise Influencers."
Mr. Quattrocchi has been President, a Director and a Consultant of Workout Anytime Franchising Systems, LLC in Alpharetta, Georgia since 2004. Mr. Quattrocchi also has served as a Director of Workout Anytime, Inc. in Atlanta since 1999. With nearly two decades of experience at the company, Mr. Quattrocchi knows the ins and outs of our business like no one else.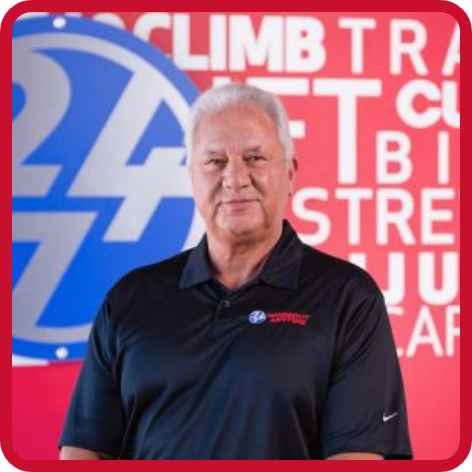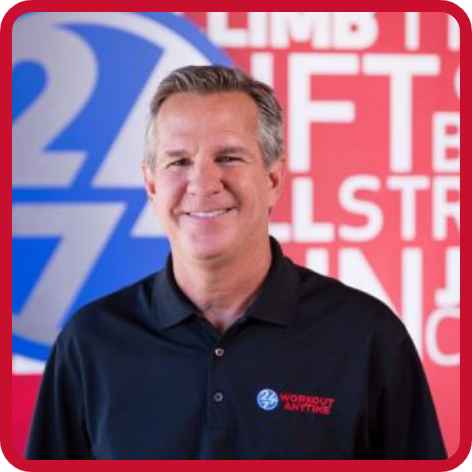 Senior Vice President of Development
Randy Trotter has been Senior Vice President of Development since 2016. He was our Vice President of Development and Real Estate from our inception in 2004 until 2015. Mr. Trotter was an Area Director for Quizno's from August 2001 to September 2011, and developed and acquired Real Estate for over 200 locations. Mr. Trotter has been actively involved in commercial real estate as a consultant to developers and as a licensed broker for Horizon Properties Corporation in Atlanta since 2001. When it comes to finding just the right locations for Workout Anytime fitness centers, Mr. Trotter is the expert.
Michael Anderson joined Workout Anytime in 2019. He brings many years of financial management experience in Franchise Development and Operations.  As a Certified Public Accountant and Financial Consultant for many years, Michael has a wealth of experience in economics, accounting, and all areas of franchising. Michael and his team have built exceptional financial policies and processes that fully support the success of our Franchise Partners.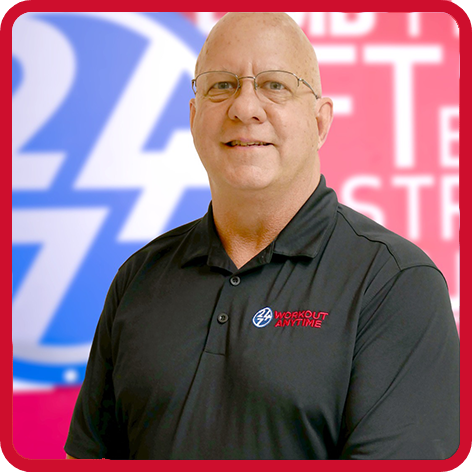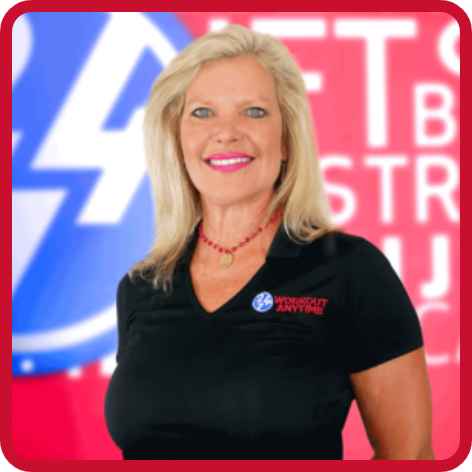 Director of Franchise Development
Terri Harof has over 30 years of senior level expertise in sales & marketing and business development. She has worked with local, regional, and national businesses as well as global brands and has extensive franchise experience in the restaurant and health club sector. As Director of Franchise Development Chief Brand Believer, her responsibilities include comprehensive management of the entire franchise development cycle; from strategic lead gen marketing and recruitment to nurturing the relationship with the candidate and awarding the franchise. Ms. Harof enjoys spending quality time with her family, cheering on her three sons at their football and baseball games, traveling, entertaining and teaching group fitness classes' which she has done since her college days!
Senior Vice President Franchise Operations / Construction
Ms. Johnson joined our executive team in 2015, and currently serves as our Senior Vice President of Franchise Operations / Construction. Wanda offers a wealth of knowledge and experience within the fitness franchising field, including construction, operations, and development. Wanda started in the fitness field as a certified instructor in 1985. Over the next ten years, working directly for Steve Strickland, Wanda eventually worked her way up to her eventual role VP of Administrative Operations for Steve and the Bally subsidiary, Richard Simmons Anatomy Asylum. Then in 2013 Wanda returned to the Fitness industry and Workout Anytime's Founder, Steve Strickland, as she led the growth of our Franchise Operations division. Wanda's strong work ethic and commitment to excellence have resulted in many leadership roles throughout her adult life. While taking the time to raise her family, Wanda continued to excel professionally as a freelance private business and finance manager for many small business owners. She also held many leadership roles in the private sector including, management of award-winning cheerleading team for 8 years, and seats on several recreation and HOA boards. Wanda's leadership skills, vast experience, professionalism, and thirst for continual growth makes her a critical and highly valuable addition to our leadership team.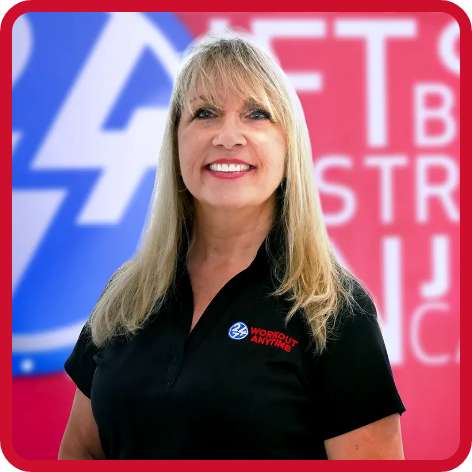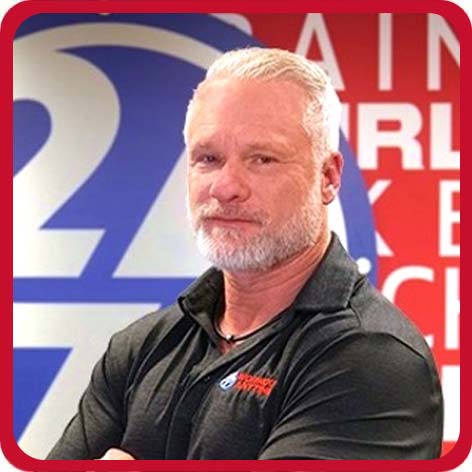 Senior Vice President Franchise Support
Mr. Dennis Holcom joined our gym franchise support team on November 1, 2015 as the Vice President of Franchise Support. From September 2012 to November 2015, he was the Key Account Executive, Franchise Division, at ABC Financial Services in Little Rock, Arkansas: a software and billing company for the health and wellness industry. From November 2011 to September 2012, he was the Vice President of Sales at Shape.net Software in Colts Neck, New Jersey: a SAAS Software company in the health and wellness industry. From May 2011 to October 2011, he was the Vice President of Sales West Coast, ABC Financial Services, in Little Rock, Arkansas: a software and billing company for the health and wellness industry. From January 2010 to May 2011, he was the Vice President of Sales at Motion Soft, LLC in Silver Spring, Maryland: a SAAS Software company in the health and wellness industry. Mr. Holcom has over 25 years of experience in the health and fitness industry and is excited to apply his wealth of knowledge to the Franchise Partners at Workout Anytime.
Vice President Fitness & Education
Mr. Maurer has been the Vice President of Fitness for Workout Anytime since March 2015. Prior to that, he was Director of Education for reACT Fitness, a provider of commercial fitness equipment for the health, sports, and rehabilitation markets. Mr. Maurer's career spans 27 years in the fitness industry, creating education infrastructure for successful integration of programs for both clubs and fitness equipment providers.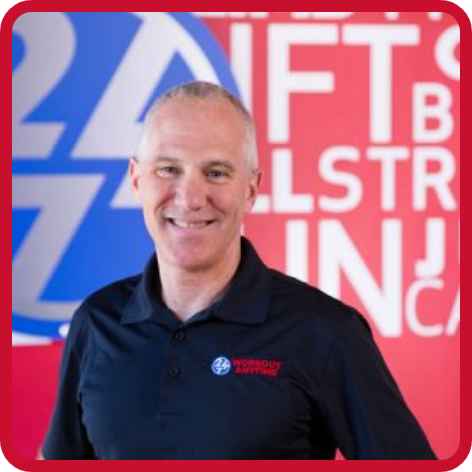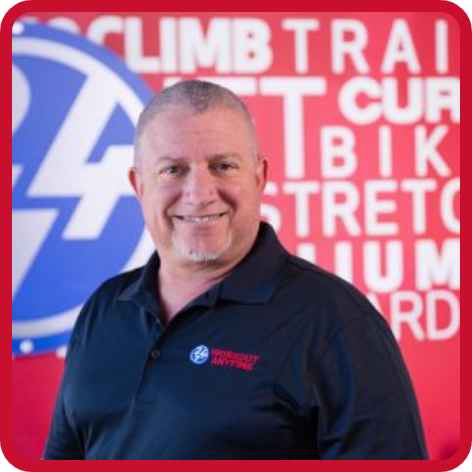 Vice President Sales & Operations , Commercial Fitness Products
John Carsillo, a 1984 graduate of Auburn University, began his fitness career in college. A year after graduation in 1985, John relocated to Atlanta to begin working for American Fitness Center (later purchased by Bally Total Fitness) where he worked in management until 1992. Mr. Carsillo then accepted a position with Australian Body Works, where he played a central role in the growth of the company in the Atlanta market. Over the next eight years, with Mr. Carsillo as Area Supervisor, the Australian Body Works chain grew to 20 locations throughout Atlanta, where he advanced to the position of Vice President of Sales.
Mr. Carsillo's years of experience and his great sense of aesthetics give him an excellent understanding of the importance of a well-planned facility. From flooring to the last piece of strategically-placed equipment, Mr. Carsillo is uniquely qualified to meet the needs of his clients, whether they own home gyms, large sports or fitness clubs, schools, or hospital rehab facilities.
Digital Media Director / Operations Support
Sarah joined the Workout Anytime team as the Digital Media Director in August 2015 after serving as the Social Media Strategist for the brand's corporate locations since 2013. Sarah has been in the fitness industry for many years, starting as a membership counselor in 1979. Over the next decade, she served in many roles including; Club Manager, Area Supervisor, and eventually, Vice President of Operations for the Bally subsidiary, Richard Simmons Anatomy Asylum. In the late 80's, Sarah took time off to finish her education and raise her three sons. When she came back to our industry several years ago, she opted to direct her energy toward the social media side of the fitness business. Sarah is uniquely qualified for the task of teaching others how to use digital media in a dynamic and service-directed way to grow their membership base and manage their local community presence. Sarah is dedicated to the education and support of our Franchise Partners as they build an awesome member base as well as lasting business-to-business relationships within the communities they serve using the wonderful tool of digital media.
Sarah holds a M.A. in Education, an A.A. in Graphic Design and is a Certified Social Media Master Strategist. Sarah is fully committed to the continued growth of the Workout Anytime brand across all social platforms.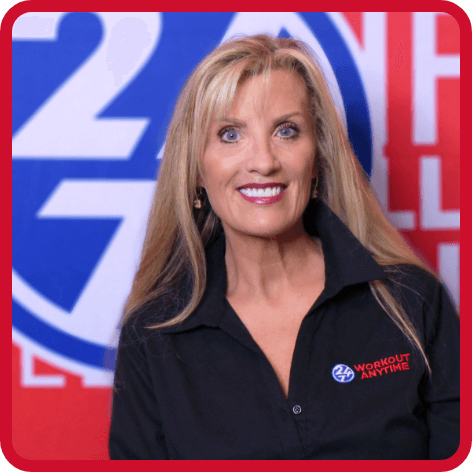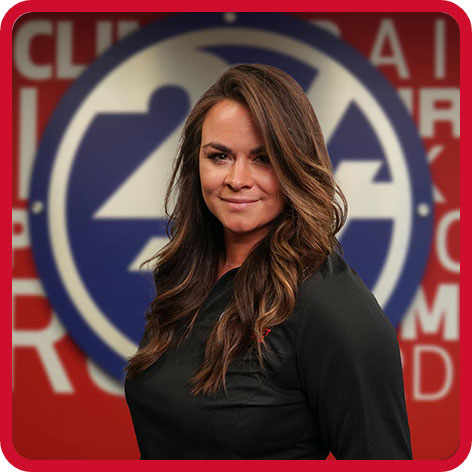 Lynsay Flynt has over seven years of experience in the fitness industry, where she has specialized in strategic leadership, lead generation, and client engagement. She studied at the University of Georgia, where she received her Bachelor of Arts in Journalism with a specialization in Advertising and Graphic Design.
As a fitness and health enthusiast, Lynsay began her career in the fitness industry post-graduation, where she found her talent for leading herself and others towards accomplishing their business goals. Lynsay's love for fitness shines through her work and has been a driving force in her success in the industry, in which she has developed hundreds of partnerships with local
businesses, created successful membership campaigns geared towards cost efficiency and lead generation, and worked with management to maximize profits and market share while balancing customer satisfaction.
Lynsay is passionate about using her skills and experience to help lead Franchise Partners on a journey to success.