The Workout Anytime Difference
With many fitness franchise opportunities to choose from, we're excited to show you why Workout Anytime stands out from the rest. Our franchise-partners tell it best why Workout Anytime is a great investment for people like you looking to invest in a gym franchise.
74.4%
of owners own multiple locations
Top 200
fastest growing franchises in the country
Club Industry
top 500 in 2017, 2018, 2019 & 2020
Starting Your Own Gym Franchise
with Workout Anytime
Opening your own gym franchise has never been easier when you choose to invest in Workout Anytime.
If you're looking into investing in the health and wellness industry, Workout Anytime has a great opportunity for you. Opening a fitness franchise with Workout Anytime is an excellent way to get involved in the booming fitness industry while also helping your community get healthier and build a business for yourself. At Workout Anytime, our simple business model combined with convenience for our customers has helped us become a fitness fixture in the Southern United States. Now, we're actively expanding across the country and looking to open gym franchises from coast to coast!
Explore our website to learn more about opening a fitness club franchise, our team, what we have to offer our franchise-partners, and more!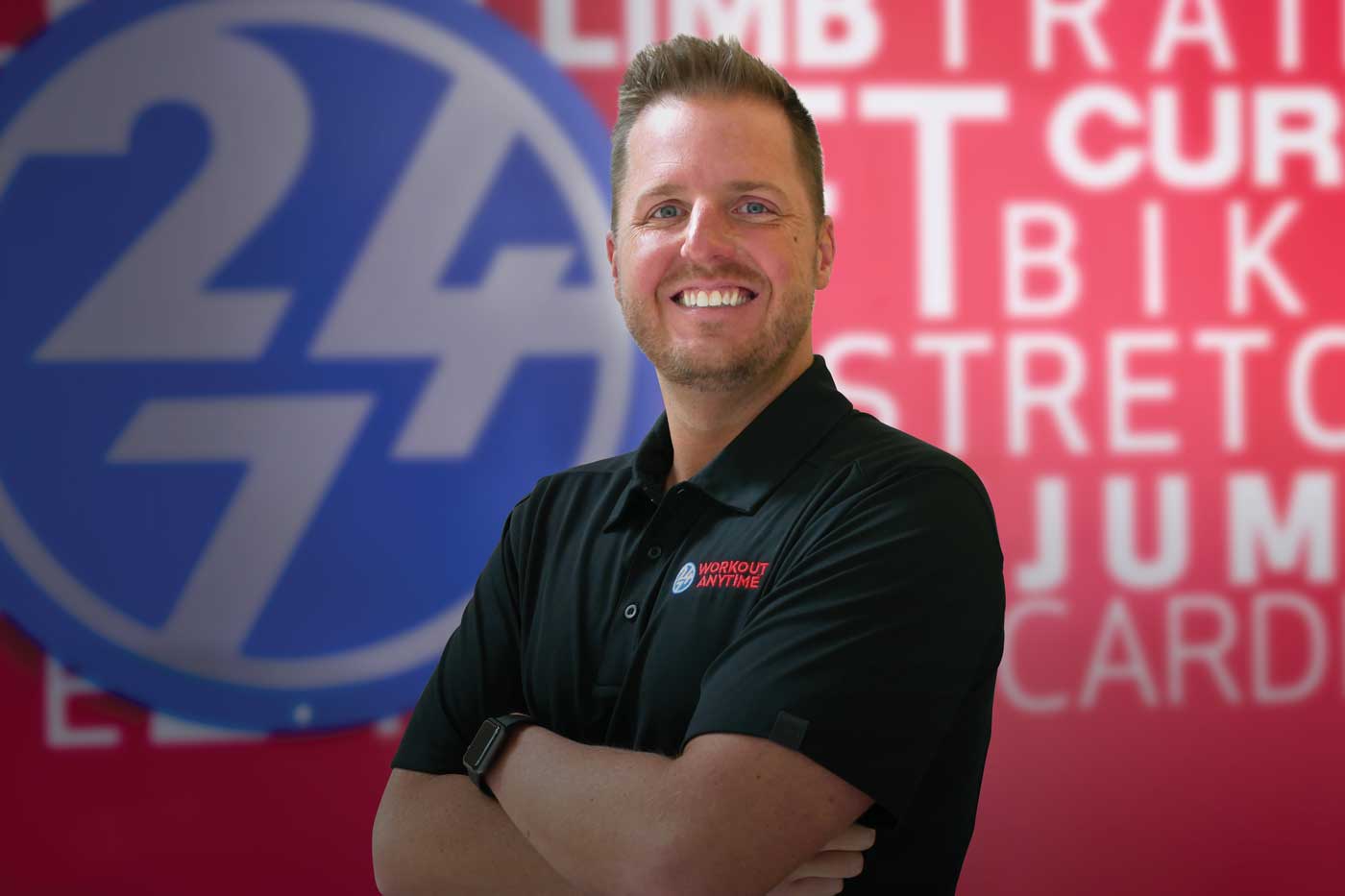 Slider-1 - copy
BE THE 'KING'
OF YOUR DOMAIN
AND YOUR FUTURE
Marion, Lenior, Weaverville, NC
Slider-1 - copy
BE THE IMPACT
IN YOUR COMMUNITY
AND IMPROVE LIVES
Zelly and Neesh Wesson, Owner
Ellenwood, Hudson Bridge, Lovejoy, McDonough, Stockbridge GA
Franchise-Partner Spotlight
I wanted to take a moment to thank you both for the opportunity you've given me to own and run gyms.You may or may not know that my plan to use Workout Anytime as an exit strategy from a corporate job which I grew to hate has in fact taken place. I formally retired in September after 36 years managing a printing company. I start every day excited to come to the gym to strategize on growth, greet members, clean, and work out. I love working with my son, Brett. We challenge each other daily. The results speak for themselves. I enjoy all aspects of my day and am thrilled to be part of the Workout Anytime Family. Thanks to both of you guys. - Bill.
Bill Cesak, Workout Anytime Watkinsville & Ellijay Georgia
AVAILABLE MARKETS
We have locations across the Continental United States.
Check out our recent press on our current franchisees