Health club franchises like Workout Anytime are well-positioned to capitalize on a number of key fitness trends taking place in 2018. If you're considering becoming a Franchise Partner, consider how these trends could help you build your business!
Trends for Health Club Franchises
Strength Training
Strength training is an important element of any fitness routine. While some women used to shy away from strength training, today it's clear that strength training is great for more than just bodybuilding. Building strong muscles is an important component of heart and bone health, can help to prevent muscle atrophy and decay related to aging, and keeps us looking and feeling great! Workout Anytime is a great choice among health club franchises for those who are looking to capitalize on the strength training trend. We help our Franchise Partners to keep their facilities fully-stocked with the highest-quality weight machines, a full complement of free weights and plate-loaded options allowing them to offer numerous top-of-the-line options for their clients who are looking to ramp up their strength training routines.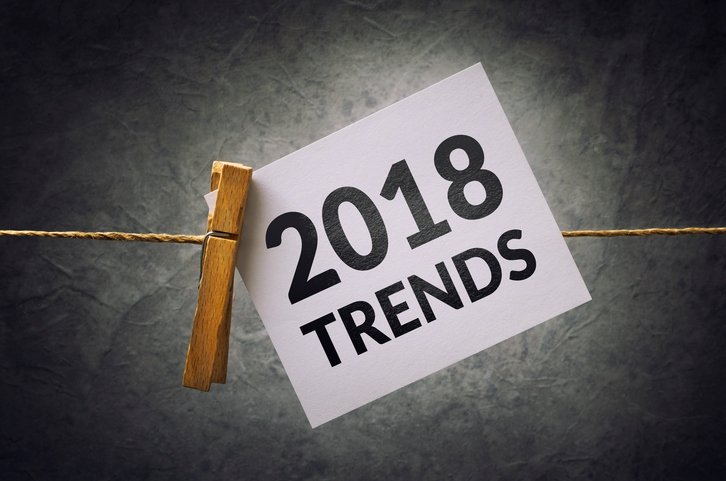 Small-Group Training
Small Group Training (SGT) has been the fastest growing trend in the industry for fitness enthusiasts and newbies alike. The personal attention combined with the of a group class—and the camaraderie it inspires—is an attractive option for those looking to take their fitness routine to the next level. While we at Workout Anytime pride ourselves on our "results-based" approach to fitness, we are proud to offer a highly-effective small-group course, MX4. Our members rely on best-in-class tools and expert guidance in order to build muscle, burn fat, augment power, and more. MX4 is available across the Workout Anytime network, taking advantage of the fastest growing trend which is highly profitable as an operator. Contact us to learn more about the possibility of offering MX4 at your location!
High-Intensity Interval Training
In High-Intensity Interval Training (HIIT), exercisers push themselves to the max in short "bursts," followed by a period of lower-intensity recovery. For instance, they may run very quickly for three minutes, followed by a longer period of walking, and then repeat. The main idea is to increase the intensity of the cardio, which is associated with weight loss, natural growth hormone release, stronger heart and lungs, reduced stress, and more! While Group Exercise was the number one trend in the industry, HIIT has consistently been the second most popular. Workout Anytime is perfectly-positioned to help our customers with their HIIT routines. We offer a wide range of fitness equipment, many of which are designed for cardiovascular exercise, and combine that equipment with Small Group Training to provide the best of both worlds when it comes to key industry trends. Customers love that they can access this top-of-the-line equipment at a value price when they join one of our health club franchises!
Cardiovascular Exercise
Along the same lines as High-Intensity Interval Training, cardio continues to be a popular option for many of our members. Exercisers love that they can drop by any Workout Anytime location to burn fat and improve cardio fitness on a treadmill, stair-master, or other cardio equipment on their own schedule. Whether they choose to partake in High-Intensity Interval Training or more traditional cardiovascular exercise, our health club franchises have the equipment they need to make the most of their workout.
These are just a few fitness trends to keep an eye out for in 2018. As you can see, Workout Anytime health club franchises are well-positioned to take advantage of these exciting routines. Contact us today to learn more about becoming a Franchise Partner!